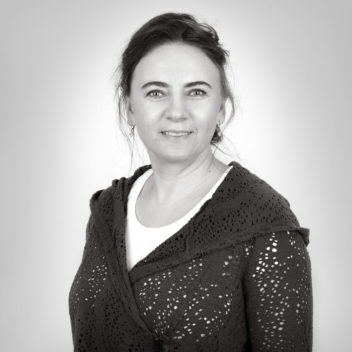 Beata Stadler, Property Manager 
Beata was born in Poland. For the last two decades she has worked in the domestic services field.
For the past five years she has maintained all aspects of housekeeping for Olnick Spanu House in Garrison, New York. She also assists Giorgio Spanu during canning season and makes her own delicious preserved red cabbage, pickles, and soups. Beata inherited her love of cooking and gardening from her grandmother in Poland. Both her stuffed cabbage and her garden are legendary.
Beata also has a strong love of dogs and is most at home with Henry and Oliver by her side.