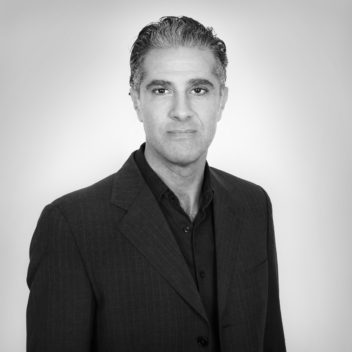 Marco Anelli, Photographer 
Marco Anelli was born in Rome in 1968. After specializing in black and white photography and printing techniques in Paris, he started working on photographic projects that evolve over long periods of time.
His publications include works on sculpture and architecture (L'Ombra e La Luce, Silvana Publisher, 1999; All'Ombra del Duomo, Contrasto, 2010), sports (Il Calcio, Motta Publisher, 2002; Pallacorda, Skira, 2004), and classical music (La Musica Immaginata, Motta Publisher, 2004; The Gestures of the Spirit, Peliti Publisher, 2011).
In 2010 he took portraits of 1,545 participants in Marina Abramović's performance at the MoMA (Portraits in the presence of Marina Abramović, Damiani Publisher, 2010). In 2015 he completed A Simple Story, his project on the construction of the new Whitney Museum of American Art. Something Wicked This Way Comes is his latest project on major New York contemporary artists' studios.
Marco lives and works in New York.