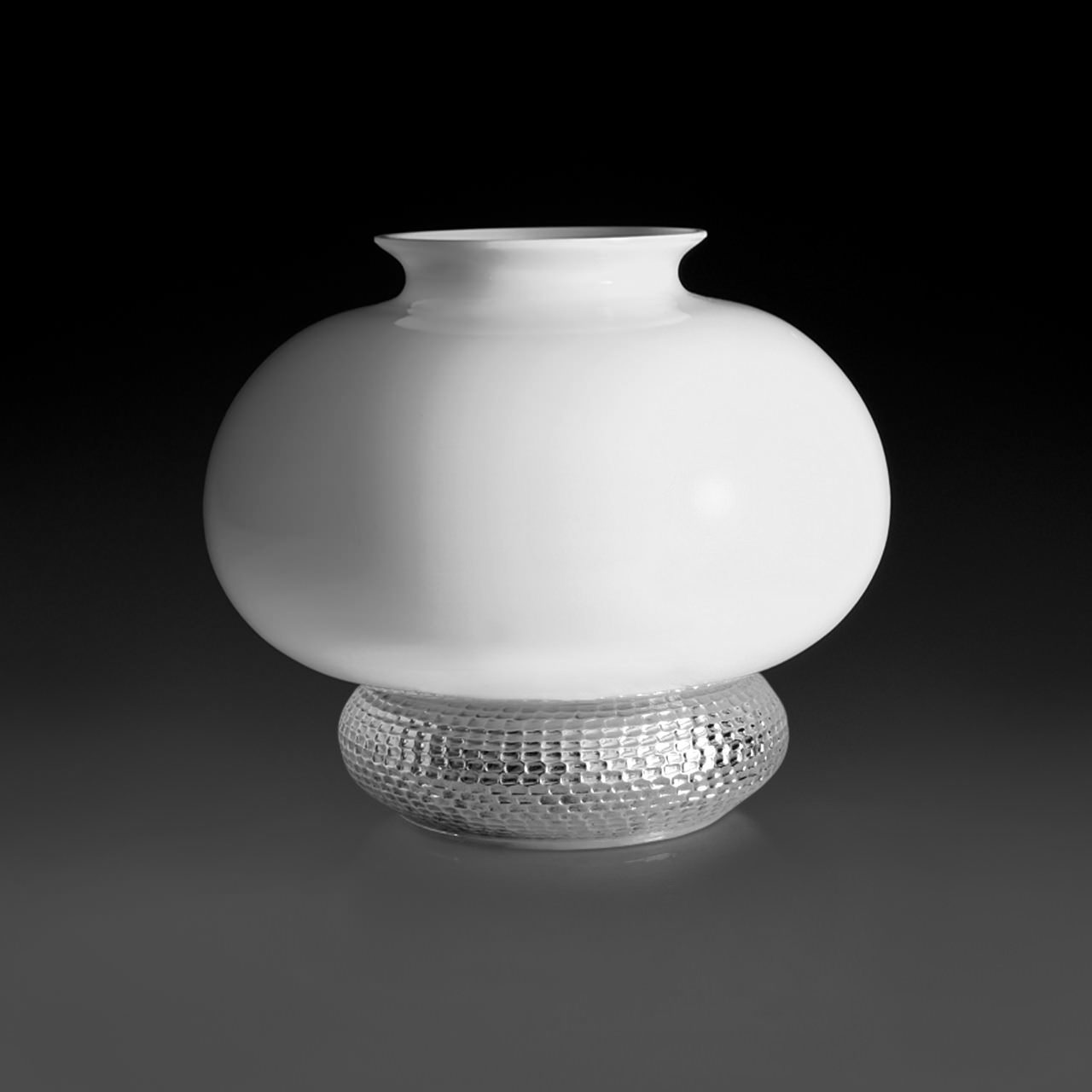 Salviati & C. 1877–
In 1859, Antonio Salviati, a lawyer, founded the "Salviati Dott. Antonio fu Bartolomeo" furnaces. With the help of Lorenzo Radi and Enrico Pondio, he developed a new method of making mosaic with glass. The mosaic tesserae that decorate the dome of St. Paul's Cathedral and the Hall of the House of Parliament in London, the Opera Theatre in Paris, and many others were made by Salviati.
In 1877, Salviati founded Salviati & C. in Murano, employing some of the best glass masters operating at that time: Antonio Camozzo and the talented Giovanni, Giuseppe, Benvenuto and Benedetto Barovier. They created a collection of glasses, stemware, bowls, chandeliers and vases, and a range of etched pieces. Salviati, who was known for his innovation, is recognized for the rediscovery of the avventurina, a fiamma, and opalino types of glass.
Antonio Salviati died in 1890 and at the beginning of the 20th century the company became property of Maurizio Camerino, a young glassmaker who had started his craft at Salviati & C. During the 1930s, the Camerino family decided to abandon the production of mosaic to focus on the making of decorative objects and lighting. In the 1950s, with Luciano Gaspari as the new artistic director of Salviati & C., the company developed frequent collaborations with architects such as Sergio Asti, Romano Chirivi, and Vinicio Vianello, as well as with international designers such as Heinz Oestergaard and Claire Falkenstein.
Today, Salviati remains one of the most representative companies for glassmaking in the world and continues to establish collaborations with many inspiring designers.