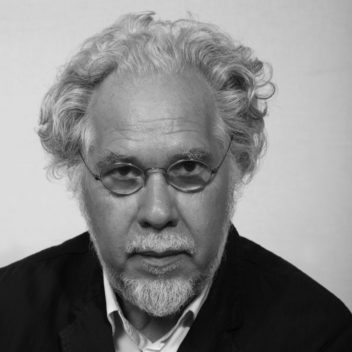 Remo Salvadori 1947–
Remo Salvadori was born in Cerreto Guidi, in the province of Florence, in 1947. He currently lives and works in Milan.

An exponent of the generation following Arte Povera and Conceptual Art, Salvadori opens up a new space in the conception and formulation of the work, in which art is experienced as a "revelation". The attention directed towards time and space in his work, as in his own life, intersects with reflections upon the essence of color, on the nature of pure metal, and on the role of the observer.

Salvadori's important solo exhibitions include those at the Fondazione Querini Stampalia, Venice (2005); Centro per l'Arte Contemporanea Luigi Pecci, Prato (1997); Magasin, Centre National d'Art Contemporain, Grenoble (1991); and the Italian Cultural Institute and The Art Gallery of Ontario, Toronto (1987). In terms of group exhibitions, Salvadori has participated in Trame, at the Triennale di Milano (2014); Tridimensionale, MAXXI, Rome (2012); Happiness: A Survival Guide for Art and Life, inaugural exhibition at the Mori Art Museum in Tokyo, (2003); Arte italiana 1945-1995, Nagoya, Tokyo, Tottori and Hiroshima, (1997-1998); the Venice Biennale (1982, 1986, 1993); Documenta, Kassel (1982, 1992); Chambres d'amis, Ghent (1986), Correspondentie Europa, Stedelijk Museum, Amsterdam (1986); Ouverture II, Castello di Rivoli, Rivoli (1986); and The European Iceberg, The Art Gallery of Ontario, Toronto (1985).