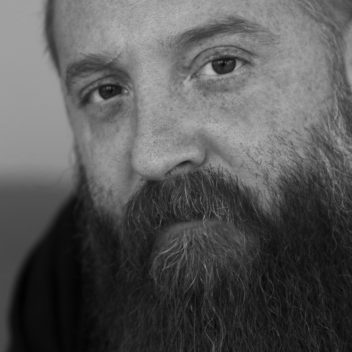 Francesco Arena 1978–
Francesco Arena was born in Torre Santa Susanna, in the province of Brindisi, in 1978. He now lives and works in Cassano delle Murge in the province of Bari.

History provides Arena's work with a point of departure: he draws inspiration from political and social realities of the recent past. Overlooked, forgotten, or hushed up episodes take on a new life in the synthetic and metaphorical forms that characterize Arena's sculptures.

The artist has had several recent solo exhibitions, including 7, 1, 4, Galleria Raffaella Cortese, Milan (2015); 3 Ludwig reflections and 1 horizon, NoguerasBlanchard, Madrid (2014); Onze mille cent quatre-vingt sept jours, Frac Champagne-Ardenne, Reims (2013); Orizzonte con riduzione di Mare, Monitor, Rome (2013); Trittico 57, Project Room, Museion, Bolzano (2012); Com'è piccola Milano, Peep Hole, Milano (2011); Art Statement, Art Basel (2010); and Teste, Fondazione Ermanno Casoli, Fabriano (2010). He has also participated in group exhibitions like Vice Versa, 55th Venice Biennale, Venice (2013); La storia che non ho vissuto, Castello di Rivoli, Rivoli (2012); The revolution must be made little by little | Part 2: The Squaring of the Circle, Galeria Raquel Arnaud, Saõ Paulo (2012); Sotto la Strada la Spiaggia, Fondazione Sandretto Re Rebaudengo, Torino (2012); and Il bel paese dell'arte, GAMeC, Bergamo (2011).